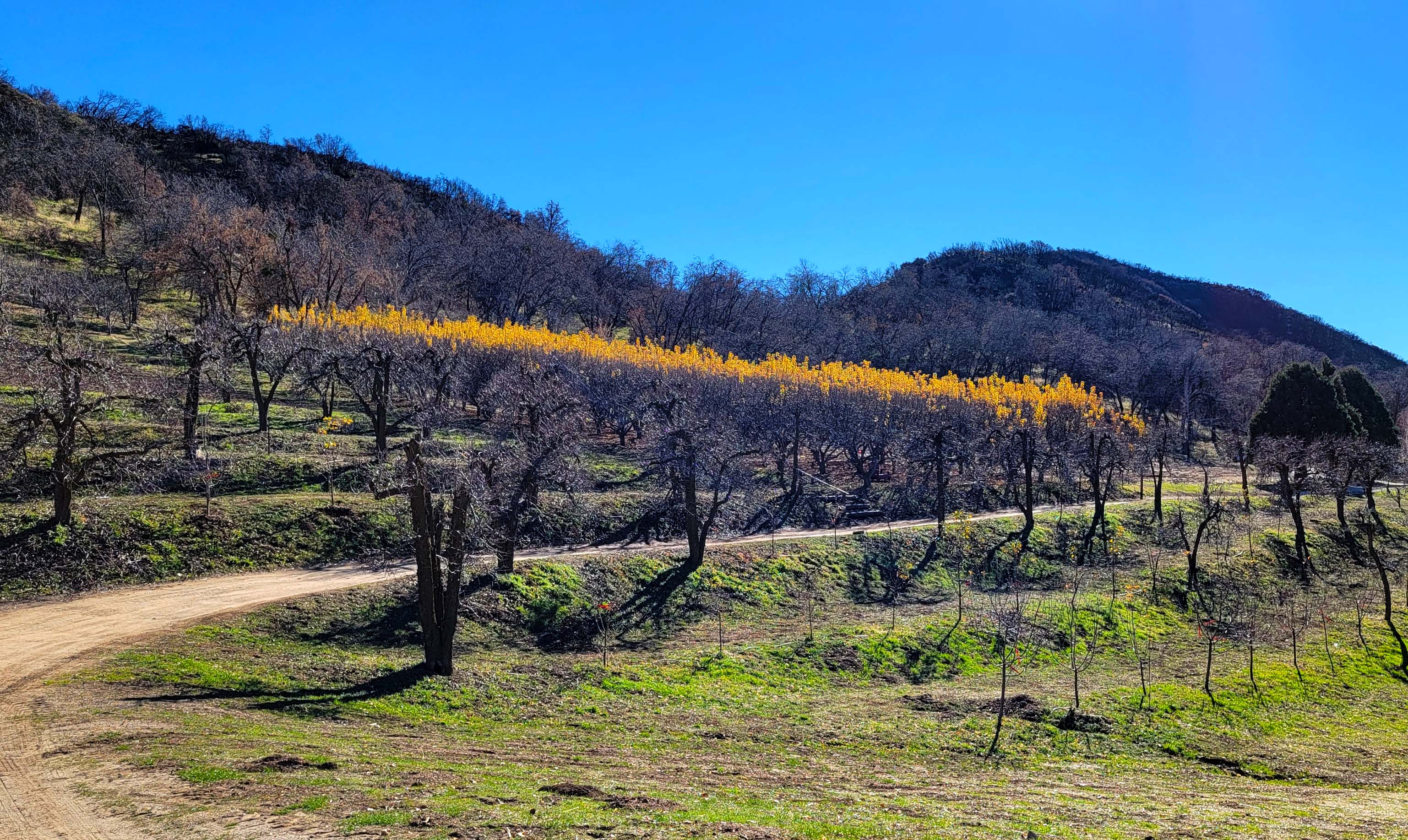 Leave your thoughts
The Mellow January Thing
I've lived here long enough to understand that Oak Glen Januarys are not implacable, polar inquisitions, with frozen hinges and bison staggering against snow drifts up to their withers.  No, most of the month is something like New Port Beach in late May — a slight breeze, middling warmth from the sun, and the quiet smell of minerals and Spring hording up her perfume. The random three foot storm just makes it interesting.
Gabriel called me, "hey, daddio, you have a fan up here at the Civil War field trip."
I paid a call on the packing shed, and out of the shadows came the mother of six children, her arms laden with pies, tailed by a bright-eyed 12 year old with beautiful red hair. She told me she had followed our story.  She was driving six children from Oroville (8 hours away) to visit a sick relative in Arizona, and she described their family trip obligation as "gloomy," with a few stops like ours along the way, to brighten things up.  (That "cruise director" component to motherhood I always find touching.  Have you thanked God for your mom lately?)
"My husband has to farm," she said.  "He has to raise something."
"Rice?" I asked.  "You have to flood that crop, right?"
We got into the details.  She is a Pennsylvania girl.  Her husband is a fifth generation California farmer.  We talked about raising cattle and grain and their dream to bring it all directly to market. We lamented the current insanity but agreed that farms tend to make the world sane.  There was a mellowness in the woman that matched the mellowness of the day, and as I drove away, I thanked God for something that seems a little strange: my mood.  Contentedness.  Quiet confidence.  Faith.
"Thank you, Father."
(For what?)
"This."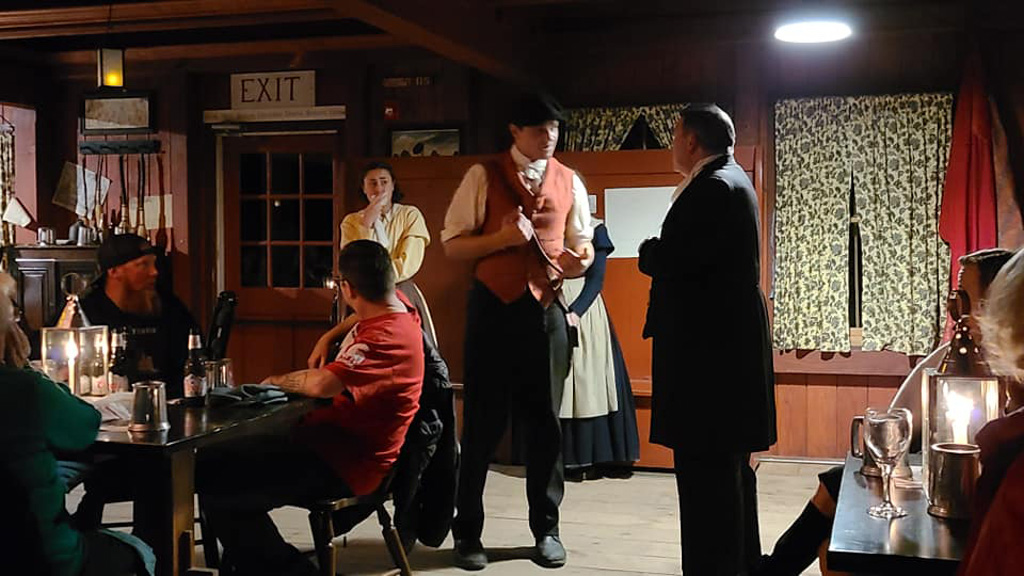 Speaking of Peace
Gabriel is getting read to film an Irish brawl in preparation for "Finnegan's Wake," coming up in March.  We are even budgeting for broken bottles, smashed over real heads.  These prop-bottles are made of sugar and they are super expensive, so enjoy every broken shard.  I'm not particularly afraid of the broken sugar bottles.  I'm worried about poor Tim Finnegan falling off our roof.  Get your tickets soon.  This looks like a popular show.
Revolutionary Evenings
By the standards prevailing in 1776,  (global slavery, peasant share-cropping, dynastic absolutism, and a grinding traditionalism that worked in favor of small aristocracies, to say nothing of the horrors of aboriginal savagery), the simple pronouncement that all men are "endowed by their creator with certain unalienable rights" must have made the air brighter in Philadelphia the very moment it was pondered.  I think of those liberating ideas as having such obvious value they must have destroyed all the opposition like a cleansing storm, but irrational privilege wasn't about to give up easily.  Those battles were won with not only blood on the battlefield, but trial at home.  When Patrick Henry declared "Give Me Liberty!" his wife was suffering, horribly, from mental illness, and she died the same spring.  Benjamin Franklin endured violent disagreements with his own son, the royal governor of New Jersey.  John Adams kept a farm that his wife had to run, enduring separation for years at a time.  We fool ourselves if we think great ideas won't divide great families and exact heavy fines.   Ponder what the Greatest Idea ever did: "..The father shall be divided against the son, and the son against the father…"
"Revolutionary Evenings" is our attempt to recreate the grand tension of May, 1775.  After Virginia's royal governor, Lord Dunmore, stole the colony's gun powder, Patrick Henry had led a column of militia towards Williamsburg, demanding it back.  A promise to pay for the gun powder averted an actual confrontation, but it inspired Lord Dunmore to put a price on Henry's head, and on his way back to Philadelphia the son of thunder is considered a fugitive from justice, protected by country militia.  Our story begins as Henry takes refuge in Hooe's Tavern, seeking to take a ferry across the river to Maryland.
Categorised in: Farm Journal, News
This post was written by Jim Riley