The Hawk's Head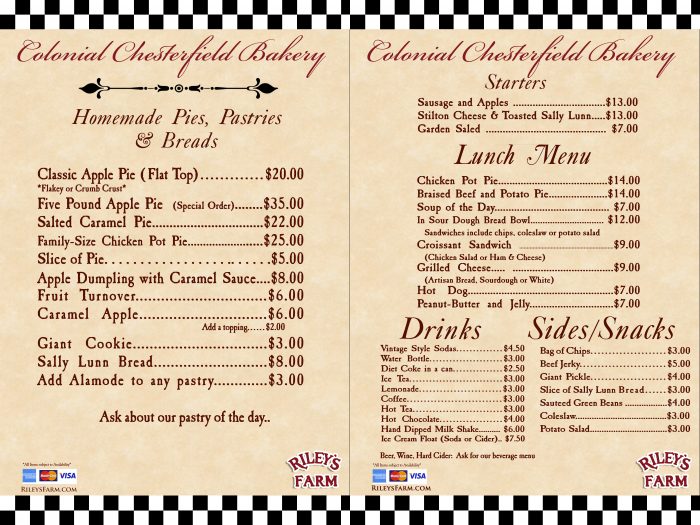 We currently offer online and window order service (see menu above).  Be sure to check our open to the public hours.
On Saturdays, you can order at the window and seat yourself inside the tavern.
For full service dining, we encourage you to consider one of our evening colonial dinners.
We offer a menu inspired by the comforts of early colonial America and a selection of ales, wines, and ciders for your enjoyment.
Our Bakery provides renowned pastries made from scratch.
Our Restaurant is built with original tongue and groove technique and the interior is modeled from colonial taverns of old. With a roaring fire and live acoustic music on the weekends, and expansive and beautiful grounds to walk, we hope you will spend a day with us and explore a piece of the past almost forgotten.
Living History Dinner Shows by Reservation