Sherlock Holmes
Pricing: Adults – $48-$50, Child – $33-$35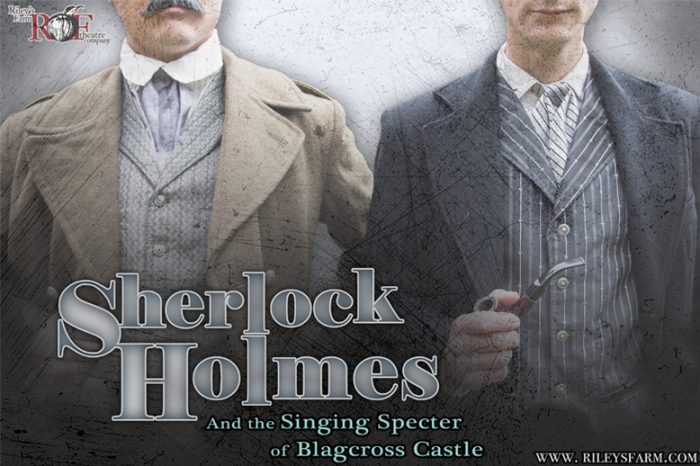 Sherlock Holmes and the Singing Specter of Blagcross Castle

A ghostly melody sleeking out from the bog-ridden moors of Dartmoor, a poor soul overtaken with brain fever after prolonged exposure to arsenic poisoning, and a devilish plot to eradicate an entire family line from England's history; all this and more await Arthur Conan Doyle's immortal character, Sherlock Holmes and his colleague, Dr. Watson in their newest case, "Sherlock Holmes and the Singing Specter of Blagcross Castle."
Don't miss Riley's Farm Theatre Company's 8th annual, original Murder Mystery Dinner next March!
The Riley's Farm Sherlock Holmes Mystery Dinner returns consecutively as an all new, original story. The evening includes a fine feast, live music, an exquisite dessert, and a chilling mystery. Don't miss Sir Arthur Conan Doyle's timeless characters come to life in Sherlock's newest, original case!
Do not tarry any longer, purchase your tickets while they last! The Game's afoot!
*For additional background on Holmes' newest case, suggested reading of Arthur Conan Doyle's 'The Hound of Baskervilles.'