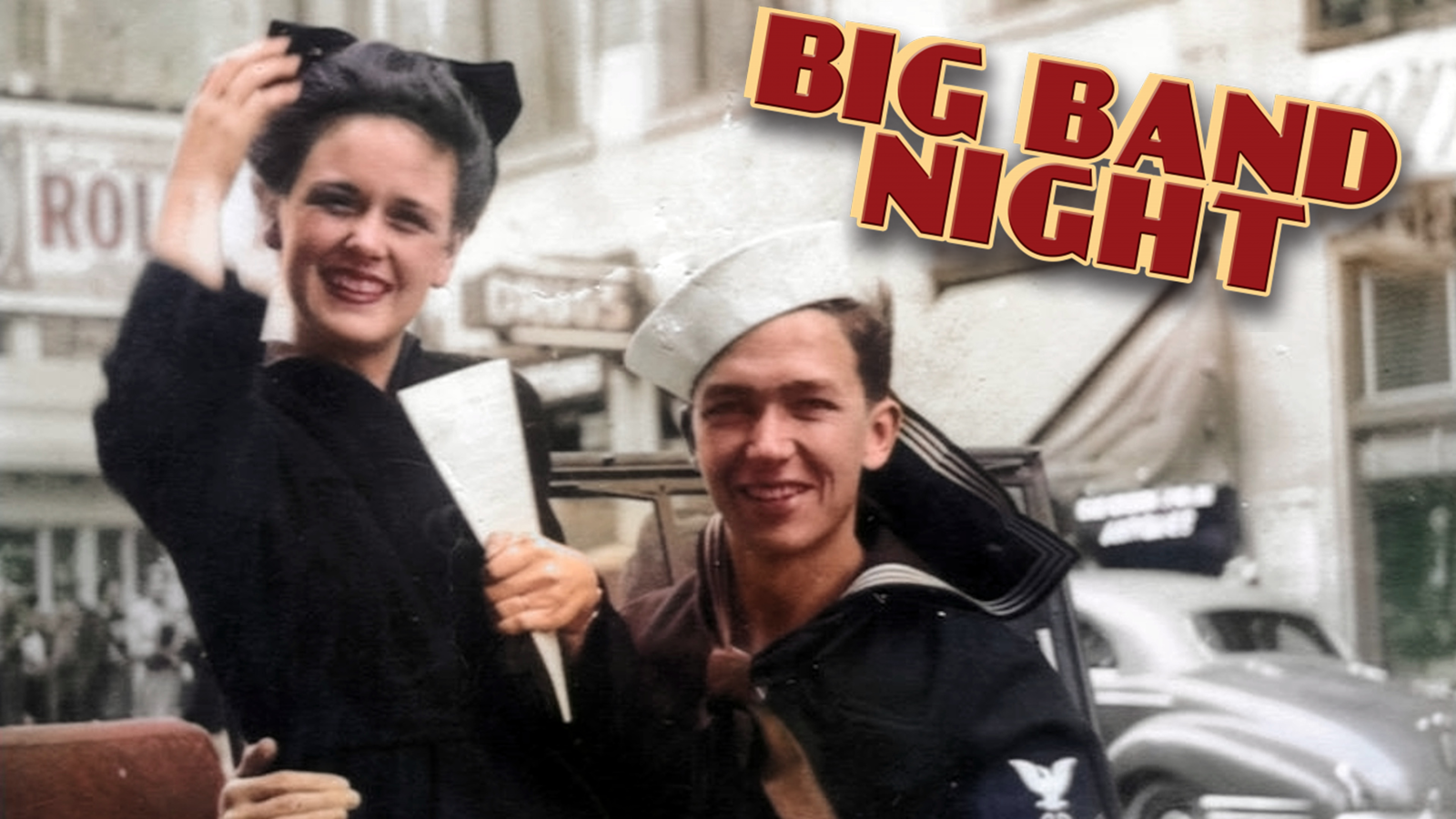 Leave your thoughts
More Fun On the Calendar in 2022
The American Civil War:  We're adding some new events in 2022, including one of our valley-wide Civil War Reenactments.  Remember the old days, when we could re-live history without serving up a critical race theory scold-sandwich, when progressives like Ken Burns could both lament slavery and tell a complex, human story about the era itself?   Well, we're bringing back one of our 1990s era Civil War reenactments.  Details coming soon!  Think May of 2022..
Big Band Night
The Big Band Night is such a dreamy night, we're hosting two of them this year — April 30 and September 3.  This gives you some time to plan your 1940s get up.  Victory Rolls, "We Can Do It" overalls, uniforms.  Use your imagination, or just come and enjoy the most amazing music.  Costumes are encouraged, but not required.
The Gift That Doesn't Lock-Down
Frustrated with online stores that can't even predict when, or if, their products will ship?  You can give yourself, or your loved ones, the gift of 2022 celebration at Riley's Farm.  We don't mail tickets, but if you indicate your purchase is a gift, and who it's intended for, we will mail you a gift certificate for the event in question.  (See below).  As of this writing, 2022 prices go UP in 2 DAYS AND 15 Hours.  Hurry!
Revolutionary Evenings (January through July) ◆ Details  ◆ Tickets
Valentines  (Three Dates) ◆ Details  ◆ Tickets
Finnegan's Wake (March)  ◆ Details  ◆ Tickets
Big Band Night (April & September)  ◆ Details  ◆ Tickets
Mother's Day ◆ Details  ◆ Tickets
Father's Day ◆ Details  ◆ Tickets
Sleepy Hollow ◆ Details  ◆ Tickets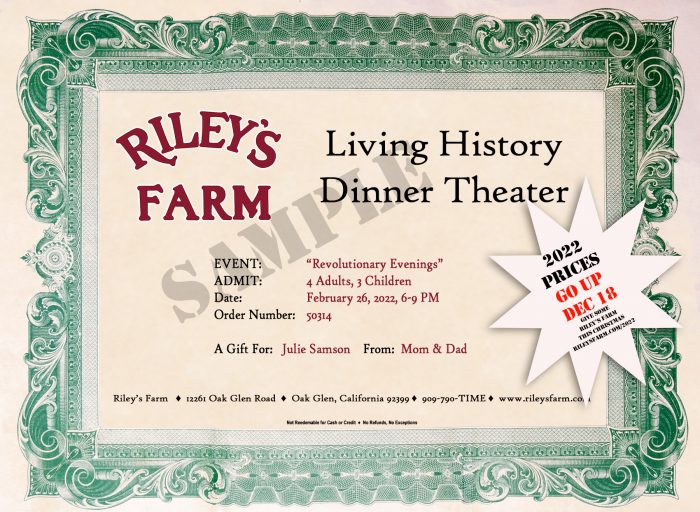 Tags: 2022, Big Band, Big Band Night, Civil War, Dinner Events, Gifts, reenactment


Categorised in: Dinners

This post was written by Jim Riley