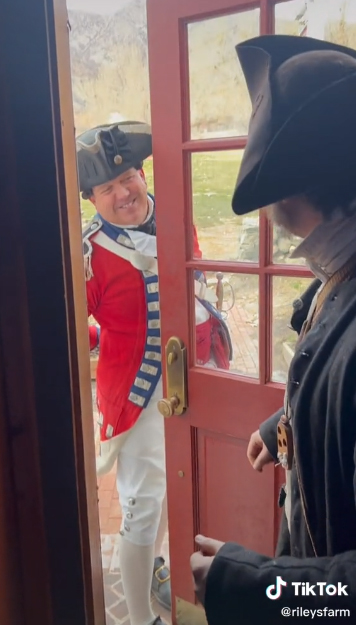 Leave your thoughts
A Confession
Even though I love good film, I'm a "wordy" kinda guy, and I never really understood the "purely image" apps out there, so when I downloaded TikTok for the first time, I was surprised by how addictive these less-than-a-minute videos could be.  Bridges falling down.  Semi-trailers veering onto the wrong side of the highway.  Fast-motion basket-weaving.  Exotic Singapore skyscrapers with swimming pools on the 95th floor.
I got to thinking that we could produce very unusual content with our wardrobe, props, setting and characters.  Fortunately, Gabriel and Taylor Riley were thinking the same thing, and they understood all the TikTok inside jokes and jargon.  Their second creation is exploding, nearing 700k views.   Read the comments.
Special thanks to Steve Leon and the crew for being good villains and victims..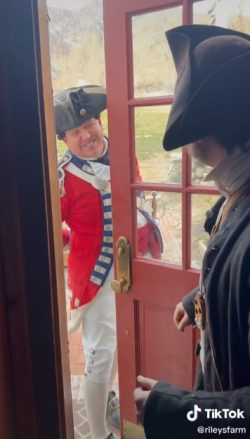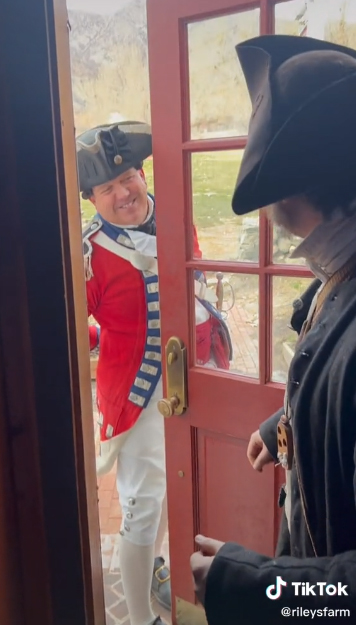 Tags: Apps, Gabriel, redcoats, Taylor, TikTok, Videos


Categorised in: Farm Journal, News

This post was written by Jim Riley