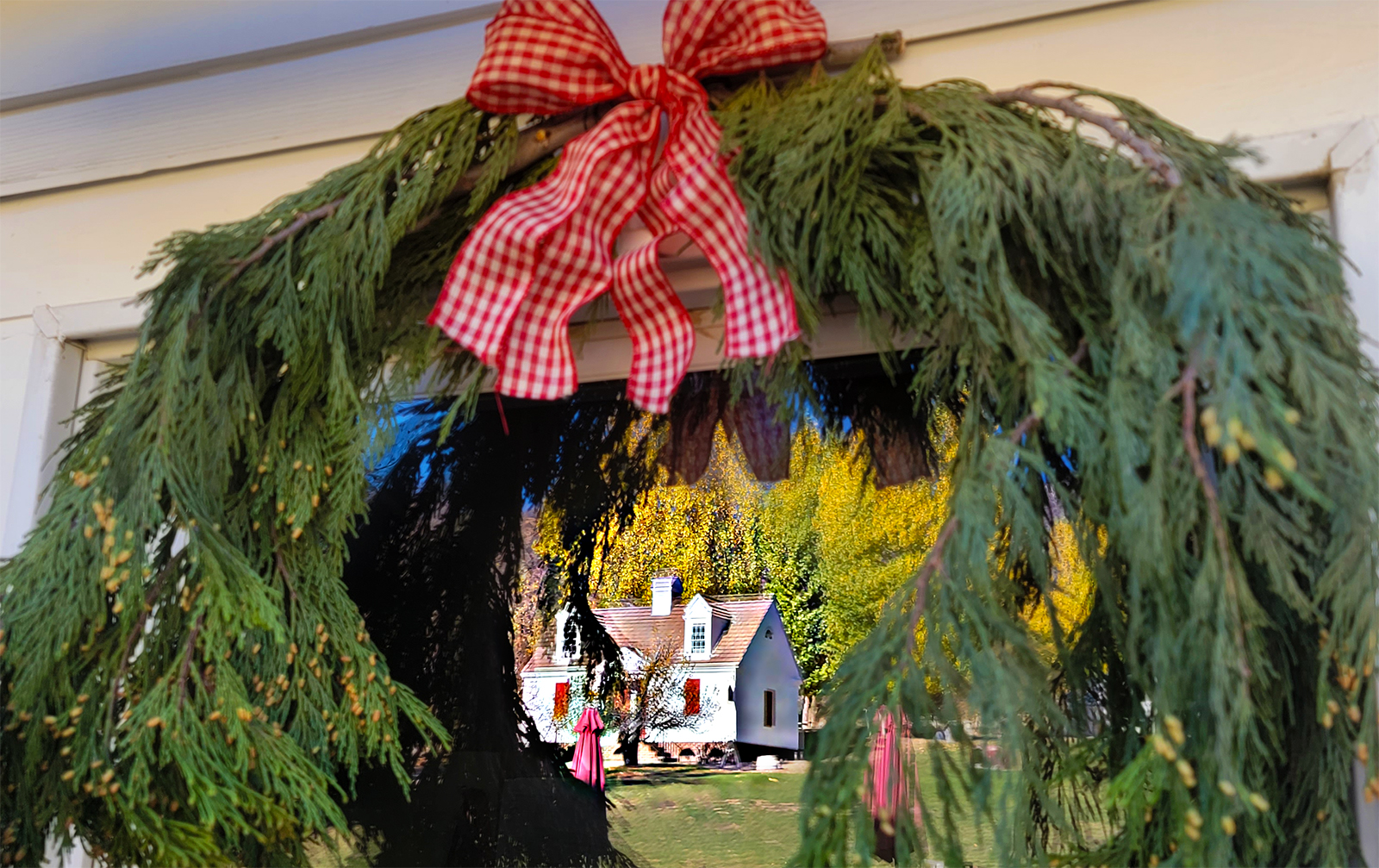 3 Comments
Christmas Hams, Hospitals,  and Girls in White Dresses with Blue Satin Sashes..
Our staff has moved into red ribbon and mistletoe rhythm these days, and we are expecting some great Christmas music for our dinner theater and Christmas Village programs–including a professional brass quartet and even a few high school choirs.  We have reports that Santa Claus was seen here recently, preparing "naughty and nice" lists, even as Mary — holding down the fort on accounting, kitchen, payroll, and supply duties — registered sheer exhaustion after attempting to phone in our Christmas food orders.  The huge national supplier we have used for years is actually out of ham.
(This farm journal entry may be interrupted by foraging duties.  Note for 2022: start raising pigs again.)
Hospitals, These Days..  "I had to watch my patients die!"
I know many extraordinary people who work in the medical profession.  I thank God for them.  Many of these folks, through this Commie virus panic, have kept me sane.  They are critical thinkers.  They don't just follow orders.  They really want to heal their patients, and they don't believe, spiritually or intellectually, in bowing to fear.
Unfortunately, medicine is just like any other profession. It's only as good as the intellectual (and moral!) compass of the people who practice it. I have come to believe, both from personal experience (follow up) and from listening to impeccably credentialed experts, that you had better be extraordinarily cautious about checking into a hospital, after age 60.  I do not believe that even the caring, attentive experts are allowed to heal.  Listen to Doctor Paul Marik here (at 12:50):  "I had to watch as my patients die.."  (He was not allowed to prescribe anything but $3,000 a dose Remdesivir.)  In our own case, I believe my Covid-hospitalized friend is NOT receiving the best treatment available because of this mindless, procedural, institutional obedience.  Keep in mind: the doctors and nurses who attend to him don't have to be "evil."  They just need to follow orders without thinking.  A word to the wise:  lose weight, find the right medicines, take vitamins, exercise, and make sure — if you go to the hospital — you have a relative willing to argue with weak-minded "health" professionals.
Girls in White Dresses With Blue Satin Sashes
Some of you might not be old enough to understand the reference, but this is a line from "My Favorite Things" in The Sound of Music.

A few weeks ago a high school music teacher brought her choir up to the farm and I was trying to tape their performance, but I didn't do a great job, because — in this era of paranoia and fear, I found their teenage optimism and courage very moving.  Young people still want to dress up and sing?  Girls still want to wear gowns?  Teenagers still want to learn harmony?

As I may have told you, I lost it, but it reminds me now that what we have to in the face of being ruled by timid half-wits:  CELEBRATE.  Nothing annoys the fearful more than courage.

Tags: Celebration, Christmas, Commie Virus, courage, Covid, Fear, Hospitals, Riley's Farm


Categorised in: News

This post was written by Jim Riley