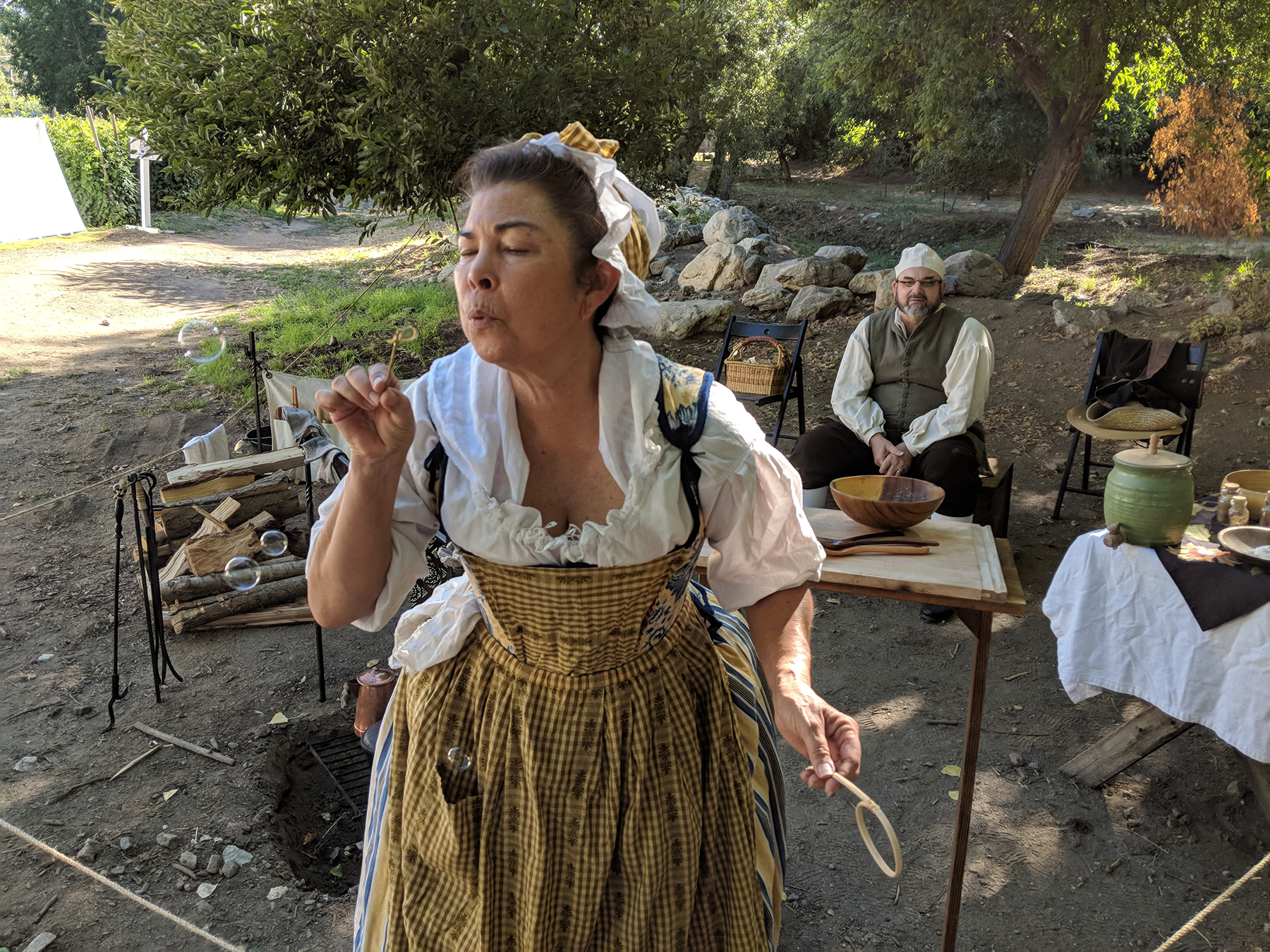 Leave your thoughts
Meanwhile, in the Summer Kitchen..
This Saturday and next (9/18 and 9/25) two long time friends of the farm, Kathy and Allen Hughes, will be hosting the colonial cooking station at Colonial Village.  (Tickets here..)
The Hughes Family have been living in the past for thirty years or more (at least), with experience in a wide range of eras, from English Civil War to the American Civil War, and they bring a lot of expertise, and fun, to whatever they do, so you don't want to miss them.
We met the Hughes here on the farm, more than 20 years ago, when a living history group, Blackshire's Company of the Sword, held a 16th century military campaign on the farm.  Picture battles with pikes, Border Horse,  and the elaborate kilting procedures of the Highlanders. (A highlander's kilt involves, if memory serves, nine yards of material, and it's not just enough to have that; you need to know how to wrap and secure the thing.  In addition to having skinny legs, after watching them get ready for the day, I concluded, "breeches for me.")  We even had a trio of young ladies who owned a cannon and called themselves "the girls who love black powder."  After the pike battle, I still have a memory of a big, bloody-nosed Scot walking off the village green here, miffed by some bruising irregularity in the game rules.
The Hughes, (one of their boys named "Riley") have become great friends of the farm and our family and they make the past a thrill.  Be here!
Categorised in: News
This post was written by Jim Riley