Leave your thoughts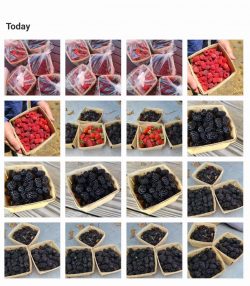 U-Pick
A friend we made on Facebook years ago made it out here for the first time yesterday.  She recently was the beneficiary of a lung transplant and this was her first trip to mile-high country since the surgery.  (She reported being a little winded but refreshed by the events of the day.)
We were able to gather quart size treasuries of strawberries, raspberries, blackberries and mulberries within about 10-15 minutes per variety.  (The strawberries are getting a little more difficult to find, but they're out there.)
Color alone is not the best guide to ripeness.  A blackberry can be deep black but if it resists picking, it will likely still be a little tart.   On the other hand, if  you can find one that looks like it's just on the verge of rotting away, (super soft), get ready for a jolt of pure berry-sugar that will knock you over.
We're open for u-pick from 10 AM to 4 PM, Wednesdays through Saturday.  Remember the early pickers usually have an advantage and we have no idea how long the crop will last on any given day.  At this point, I would call raspberry picking "ridiculously easy."
Dinner Theater
The old man dropped in on dress rehearsal last night and took a few pictures.  "Red Riding Hood Goes West" was written for the farm by our previous theater director, Eric Drazin, and it was a favorite of our current director, Gabriel Riley.  Music, theatrics, and comedy are first-rate in this production and you're going to enjoy a great barbecue dinner as well — up here in Oak Glen where it cools down at night.  Saturday (7/24) is sold out, but we still have tickets for 7/23, 7/30, and 7/31.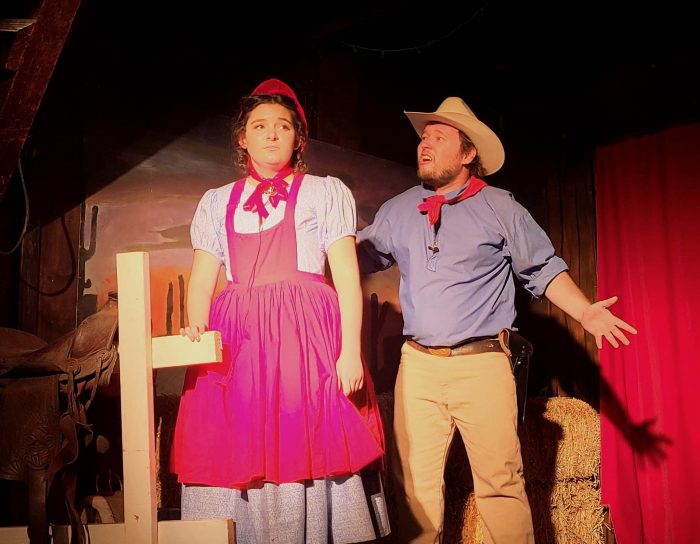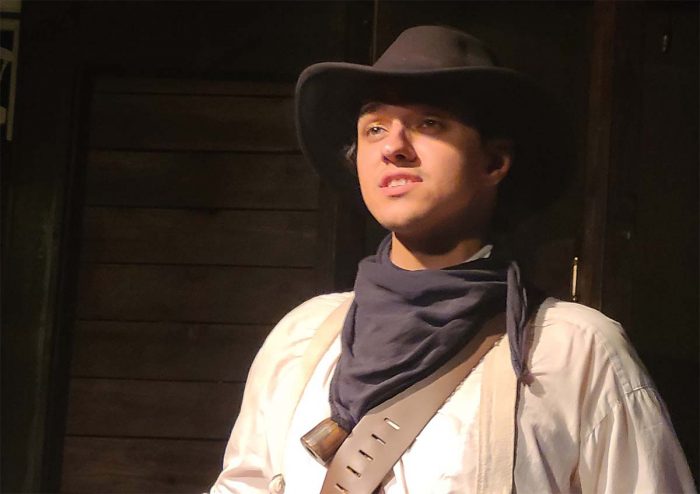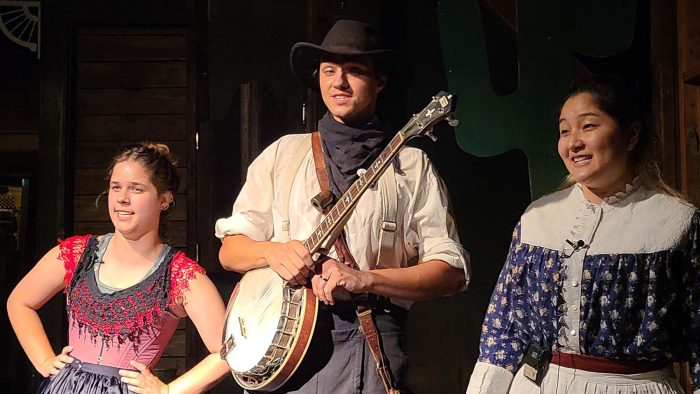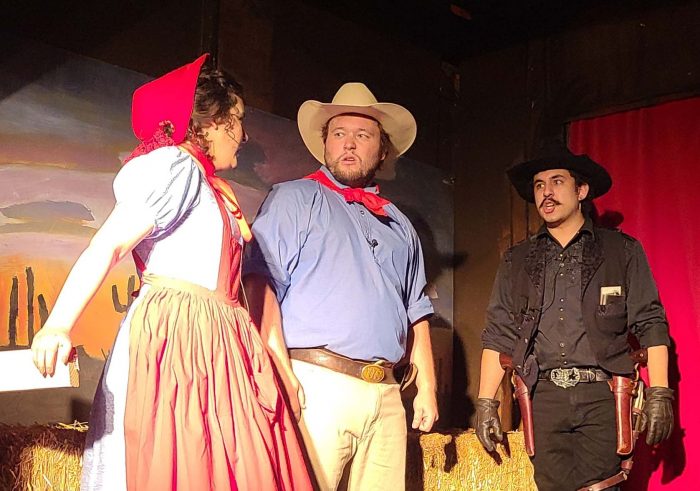 Tags: blackberries, Mulberries, Raspberries, strawberries, U-Pick


Categorised in: Blackberries, Dinners, Raspberries, Strawberries, U-Pick

This post was written by Jim Riley