Crop Report, October 15-22, 2019
Some would say that we have saved the best for last.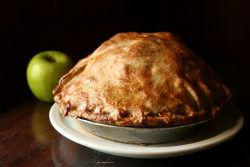 As we get closer to Halloween – we begin to realize that Thanksgiving is right around the corner – and that means pies!  As goes nature, the grand finale of apple season are the tried and true favorites for all of our holiday meals – Granny Smith and Newton Pippins.  Combine that with the highly regarded and sought after Arkansas Blacks – and you have the makings of all that makes apple picking great.  We will still have a few pears, Fuji Red, Ozark Golds, Golden Delicious – but those are not guaranteed as those orchards have been so popular.
Pumpkins are ready for your doorstep and your carving delight – venture out into the fields and get that "great pumpkin" right off the vine.
Berry picking is Saturday morning only and first come, first serve. Please inquire with one of the lovely shop keepers before picking.  Berry season is normally Spring to Summer – so the fact there are any is a real treat.
ARKANSAS BLACK: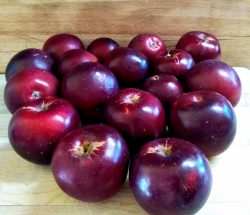 JOHNNY CASH'S FAVORITE APPLE!  "The man in black", right down to his apples!
Believed to be a seedling of Winesap, the apple has many qualities similar to its parent, namely a tart, tangy flavor and the ability to stay firm, crisp and flavorful after many months in storage. In fact, the apple reaches its peak in flavor and texture after a long period in cold storage. When first picked in October the apple can be as hard as a rock and almost as flavorful! Trying to enjoy the apple at this stage will usually lead to disappointment. However, after an extended period of storage, the apple undergoes a dramatic change and becomes a rather fine dessert apple. The sharp tartness mellows significantly into a rich sweetness that will surprise the skeptic who might have expressed some disdain with a freshly-picked apple. The hard, dense texture improves greatly as well, becoming a softer and more tender apple while still retaining a pleasing crispness.
Because of the strong following of these apples, and the fact that they exist in an orchard that is off limits to the public because of it's rare nature – these apples will be available starting this weekend in pre picked bags in our stores – They are a flate rate of $20 per bag.  Bags cannot be reduced in size or price.  Supplies are limited.
GRANNY SMITHS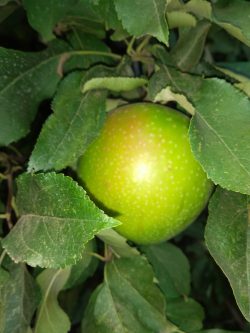 Tried and true favorite, the Granny Smith originated in Australia in 1868.  The woman who "gave birth" to the Granny Smith apple actually gave birth to 13 children!  Maria Ann Smith was a wonderful farmer and soon many other orchardists were propagating her variety – one of the orchardists went on to sell the apples to the American Army in 1918.
NEWTON PIPPINS:
The backbone of Martinelli's Cider, beautiful yellow tinged apples that are great for eating for those with a pallet that likes an apple with twang. great for cooking or cider.
Making pies? Combine both the Granny Smith and Pippins for a robust flavor
Do not delay – apple season does not last forever! 
We look forward to making you and yours part of our successful 2019 apple season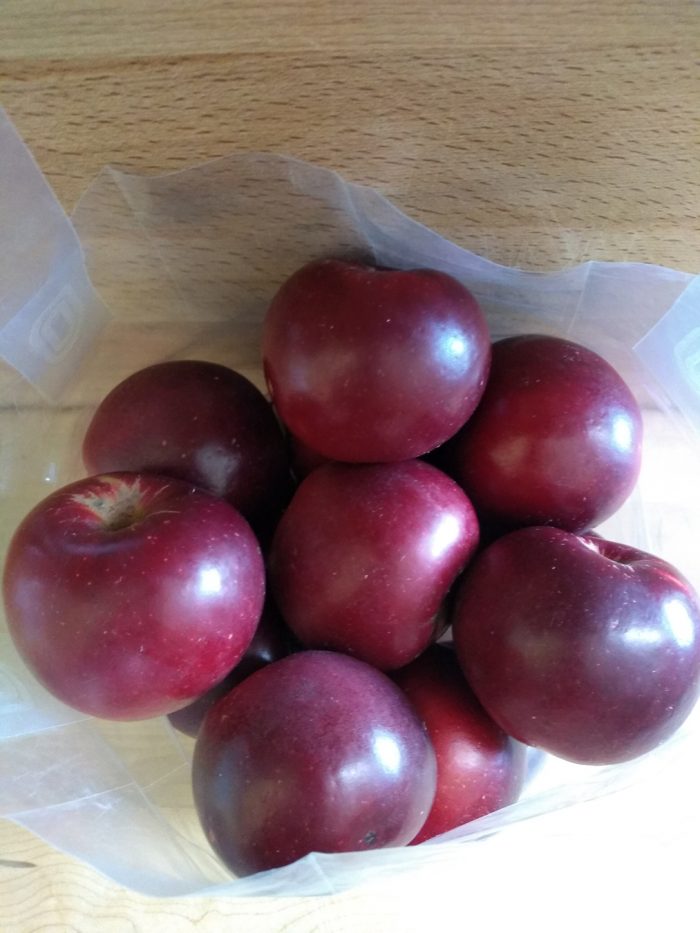 Categorised in: Apples, Pears, Pumpkins, Today on the Farm
This post was written by Jim Riley