Crop Report, September 4, 2019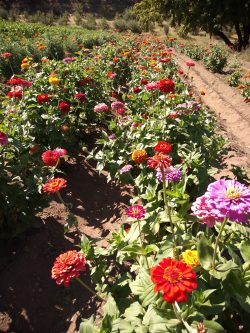 Now with Labor Day officially behind us – we can REALLY say that Fall is on it's way!
We will have APPLE PICKING, along with pears, berries and flowers this week – it truly is a great time of the year.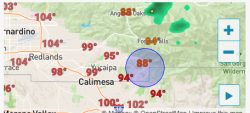 Don't let the heat deter you – it IS cooler up here – we promise.  (Typically, we are 12-16 degrees cooler than the valleys.  See today's comparison of 88 in Oak Glen to 104 in Redlands.)
We have an abundance of pears and they are in that perfect spot for picking.  As a reminder from last week's crop report:
Pears are one of the few fruits that ripen OFF the tree.
IF you leave the pear on the tree to ripen, it does so incorrectly and will ripen from the middle outward – leaving a mushy, overripe center with varying degrees of mush throughout.
They will come off the tree when you lift up sligtly on the pear and do a slight twist. Only a 1/4 of a turn.  If it does not come off with this method, then it is not ready – just move on to the next fruit on the tree.
Now that you have your pears off the tree and at home – how do you get them to ripen?  For the most consistent (and best result) – place your pears in the refrigerator or a cool place in the house (optimum temperature being 40F).  But, if you don't have room in your refrigerator – do not dismay – you can leave them on your countertop and they will do just fine (just keep them out of direct sunlight).  This may differ from the way you store your pears from the grocery store because the pears from the grocery store have already been placed in cold storage from the grower and distributor.
APPLES!!!!
We will have Gravensteins and Royal Gala available this Saturday for the picking.
Gravenstein's are a very old apple of European origin believed to have originated in the 1600's with Duke Augustenberg of Castle Graefenstein ( 

Gravenstein

) in Germany. It was introduced into the United States in the 1820's by Russian settlers moving into California. This is a tart apple that sweetens as it is eaten.  Eating or cooking.
The Royal Gala was named in honor of Queen Elizabeth II, who deemed it her favorite during a visit to New Zealand. It was brought to the United States in the early 1970s and is now one of the country's most popular apples. Crisp, juicy, and very sweet, Gala is ideal for snacking. Galas can vary in color, from cream to red- and yellow-striped.
BERRIES
We are light on strawberries and blackberries this week – but the raspberries are still going strong – hurry and get them while you still can.

FLOWERS
The zinnia's are flowering profusely and our beautiful sunflowers are ready to add to your bouquet – our Bells of Ireland need a bit more time – but will soon be here to add as well.
PUMPKINS
As cute and quaint as our pumpkins are right now – they are NOT ready for picking – so please let them continue to grow – they are just fantastic and we will have several varieties ready for you throughout the Fall season.   PLEASE do NOT venture out into the pumpkin patches (as tempting as it might be)  as we need to leave the fields undisturbed for optimum growing conditions. 🙂
It seems as though a bear was "stalking" our corn – it left quite the path in our corn crop – not much that we can do about it but just say "Aw shucks" …it is a reminder that no matter how hard we work and think we have things under control – nature always is in ultimate control.
Here's to the start of a fabulous Fall season!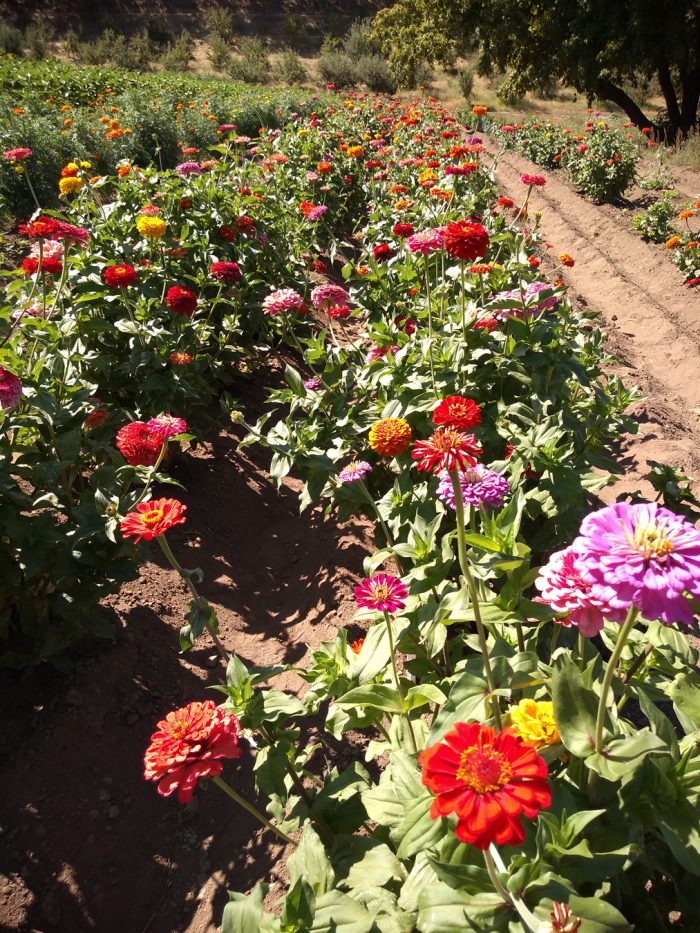 Categorised in: Apples, Pears, Raspberries, U-Pick
This post was written by Shellie Milne