Here at Riley's Farm, we are famous for our 5lb Apple Pie, and we're proud of it. Now, we know that that is A LOT of apple pie, so we also offer a "Classic" Apple Pie weighing in at 3lbs for those who are not as bold. We handle large quantities of pie orders every day and the amount continues to grow.
I was sitting here one day trying to figure out why we are always cutting it so close before we make our next order for ingredients. Then it hit me. It's so obvious! We use only the freshest ingredients and we still hand peel all of our apples! To give you a better idea of how much care goes into that delicious bite of pie, I decided to take you on a tour of how a Riley's Farm 5lb Apple Pie is made.
Step 1: Peel, Core, Slice and Break the Apple
We hand peel all of our apples!  I'm not exaggerating when I say that we peel more than 400 lbs of apples a day. We purchase industrial strength apple peelers, and we still manage to wear them out with how many apples we peel.
Thankfully, it peels, cores, and slices the apple all in one go!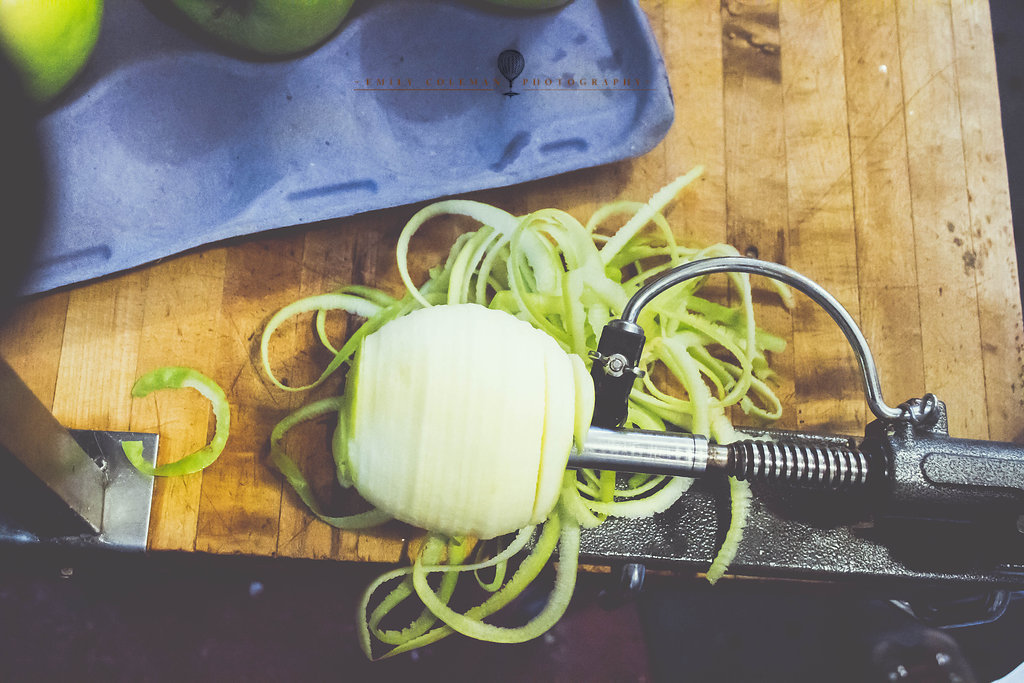 This is what the apple looks like once you're done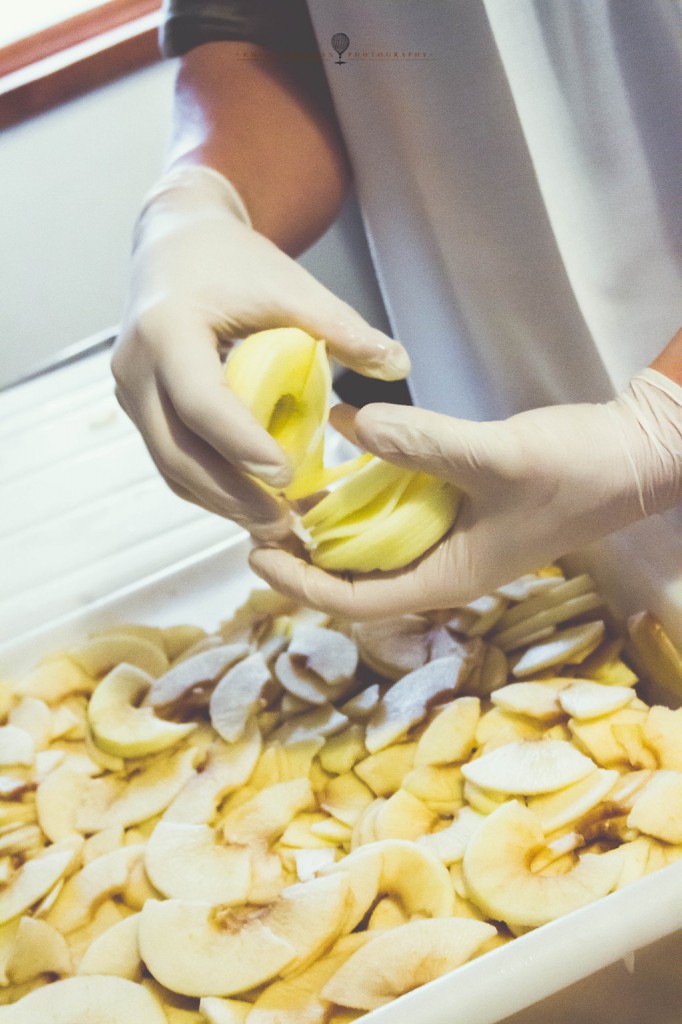 Once you're done breaking the apple into smaller pieces, it's on to the next step!

 

Tags: apple pie, Bakery, Hawk's Head Tavern, How to, Riley's Farm


Categorised in: Bakery

This post was written by Jim Riley