I have a beautiful, embarrassing confession to make.  When I was 13, I single-handedly ruined my school's production of Charlotte's Web.  Chances are you've secretly helped me atone for it, and I wanted to say thanks by sharing this survival story (and some advice to help you win that five pound apple pie when you attend the new Sherlock Holmes murder mystery dinner).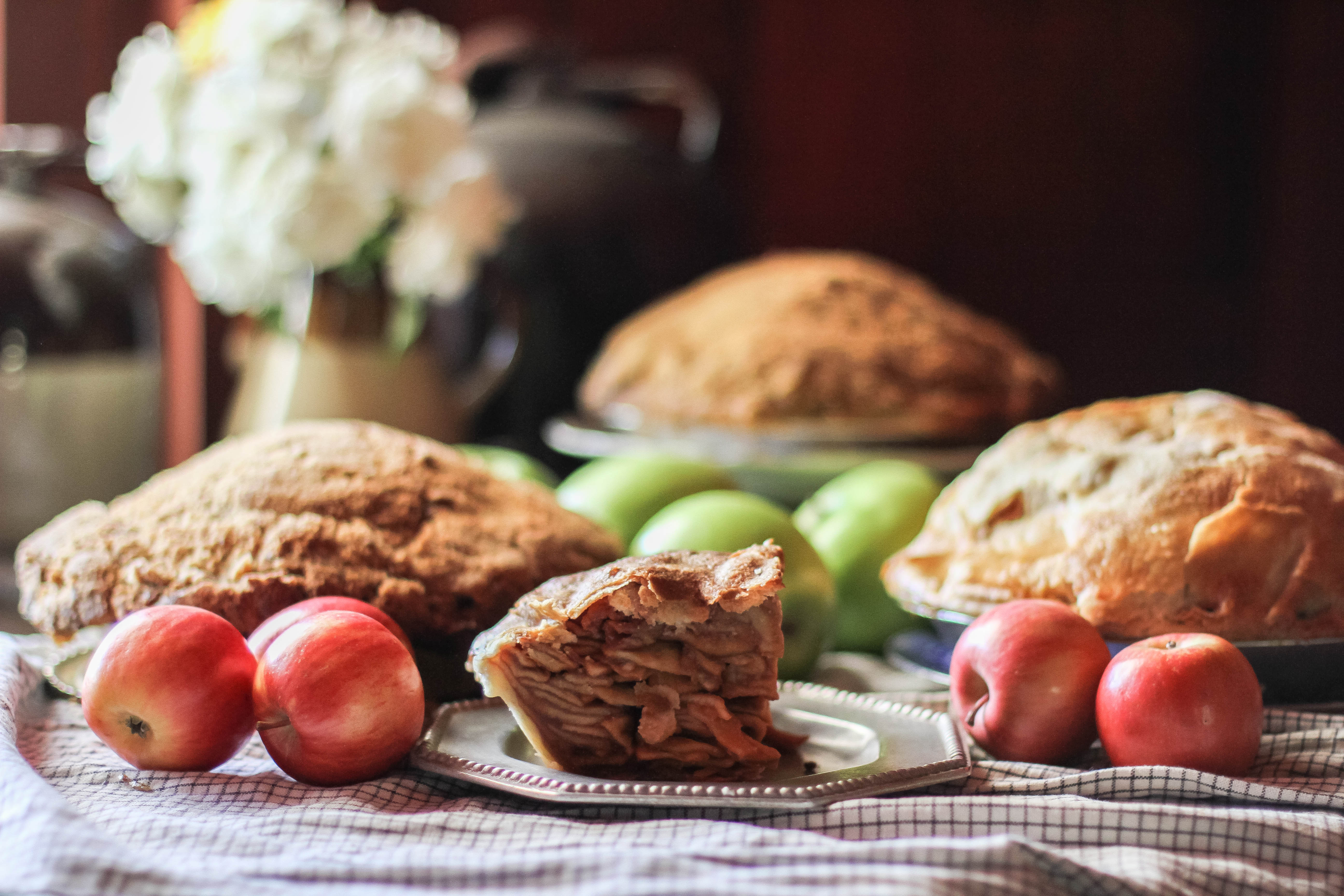 Got that happy image of a fresh pie in your head?  Good.  Now picture awkward, ridiculous 13-year-old girl motionless under the scorching stage lights, terribly silent and still.  It looked a lot like stage fright, but there was something bigger happening.  The spider costume my godmother made had eight super-cool dangling spider arms, but I couldn't raise a single one to spin the next word in my giant web.  I desperately wanted to say something – anything – to advance the plot, and save us from the stress-saturated silence.  I had no words. This was undeniably bad, and I was to blame, and everyone knew it.
Help came from the heavens when a huge plane flew overhead and its bellowing noise thundered through the old orange packing house-turned-theatre for nearly a minute.  I gazed from the web out to the sea of faces in the audience.  A friend whispered the line to me from offstage, hoping to spark a memory and save me.  It was a kind, hopeless endeavor as the audience covered their ears and everything came to a standstill.
What ensued in that minute of deafening noise helped me learn how to survive.  I was scared, tired, and underprepared, and I had derailed the dramatic train.  My classmate Tricia (bless her heart) tried to fill the dead air and ham it up as Wilbur the pig by dancing around the stage.  She got a few laughs and distracted the audience. When the plane finally passed and we could all hear and focus again, I had disappeared offstage.  I might have crawled. I'm still not quite sure how it happened, but Wilbur and Templeton made it through the rest of the show despite the fact that I had disappeared way too early.  (spoiler alert)  I had missed my own death scene.  Cringe.  The show must go on.
My mind had wandered just before things went awry.  The truth is…
Tags: advice, apple pie, Arthur Conan Doyle, Charlotte's Web, dinner show, dinner theatre, dreams, friends, improvisation, murder mystery, redemption, Riley's Farm, Riley's Farm Theatre Company, Sherlock Holmes, survival, theater, theatre, Watson

Categorised in: Bakery, Dinners
This post was written by Jim Riley