Feel free to weigh in, Riley's Farm Guests:
TO:         Mary Riley, Greg Ortega, Jon Harmon, Mario Gantes, Angela Shaddix, Eric, Nicholas, Mallory
FROM:  Jim Riley
RE:          Planting 2014 We're debating what mix of crops to plant this year, and I thought I'd open it up to all of you for your consideration.
Pumpkins:  We tend to have many of the varieties ready too early, or too late, and they never sell if they aren't available within the October 7-28th period.  This year, the Saturdays will fall on the 4th, 11th, 18th, and 25th.   Mary thinks we should plant all the varieties that might be ready to sell on the 4th & 11th in field #4, then "18th-ready" mix of pumpkins in field #3, then, perhaps, the 25th varieties in field #1.   I think we should only dedicate two of the fields below to pumpkins.  Your thoughts?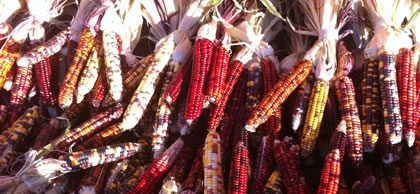 Indian Corn:  Field #5.  I love this stuff and would prefer more, but I don't know if it's a big seller.   Fields 4 and 5?
Sweet Corn:    Mario indicates this is very tough to keep worm free, but it's a natural for the farm grill.
Flowers:   I think flowers are beginning to catch on, but there's some worry as to whether they really make enough money for us.   I like the photo ops and would prefer about 2-3 times what we have there in field #6.
Wheat/Barley/Alfalfa:    I love the look of this sort of field  and it's possible we could use it for cattle feed.  We're probably late for this year, but in order to get a really good grain field going, I believe we need to disk and water the weeds out first, quite a bit.  I wouldn't mind dedicating field #1 to this, since it's close to the cows.
Tomatoes:  I think a smaller planting at #8, well tended, would be nice.
Grapes: Table grapes, as a harvest crop, might be very fun for the guests. Wine Grapes:   Long term, I'm thinking about field #4.  It's expensive to get going, but we could start on a few rows this year. Thoughts?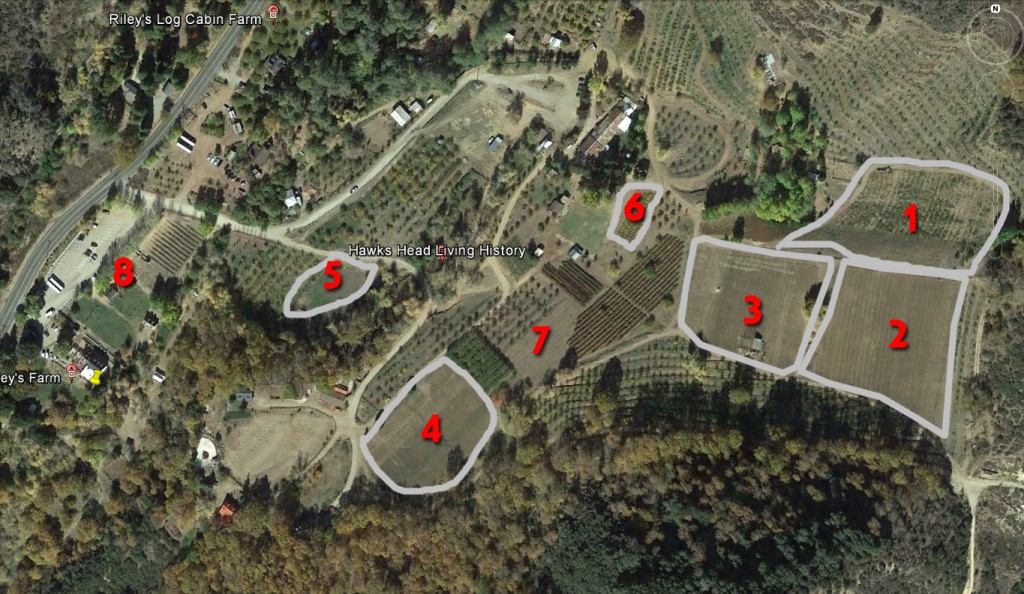 Tags: 2014, Riley's Farm, Spring Planting


Categorised in: Pumpkins, U-Pick

This post was written by Jim Riley