Dinners
@RFTCtroupe
There's a reason families have made it a tradition to visit Riley's Farm year after year! Our theatrical dinner events feature staged drama (with plenty of opportunities for guest interaction), historically-inspired farm-fresh cuisine, contests, exciting activities, and a charming, rustic atmosphere.  Dinner events also feature a diverse offering of craft beers, hard ciders, and fine wines available for purchase. Please enjoy responsibly.
Our shows are open to the public by reservation. Although we can usually squeeze a few in at the last minute, if you have particular dates, it's best to reserve early–especially for Sleepy Hollow and our Christmas Dinners.
2017 Season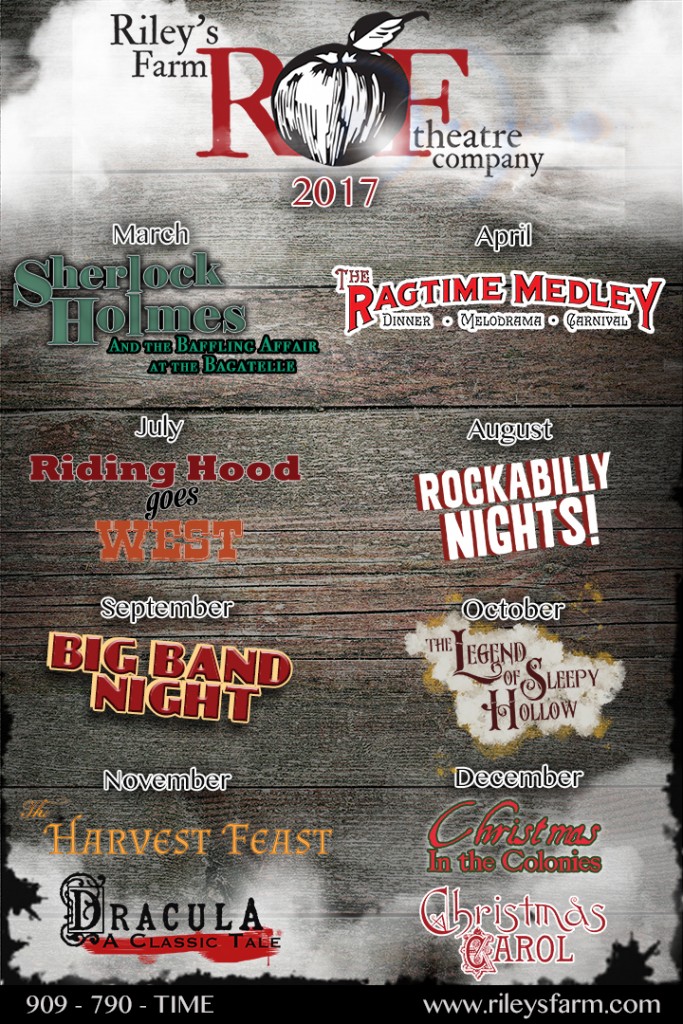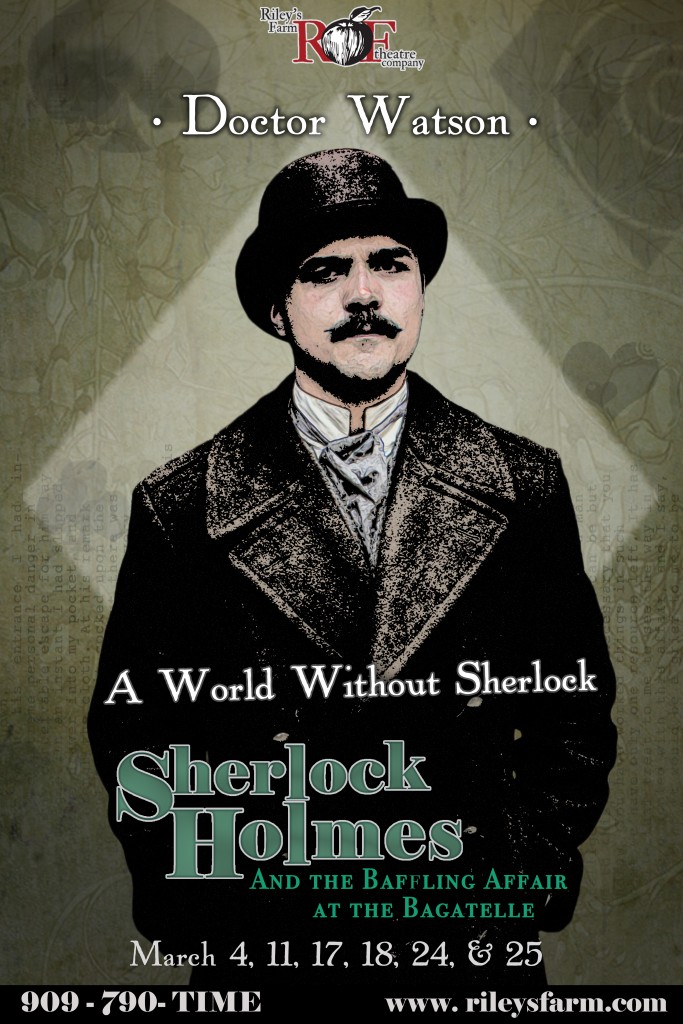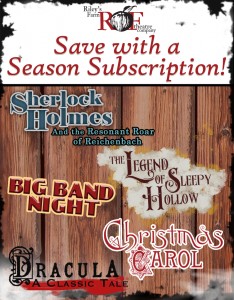 MISSION STATEMENT
     RILEY'S FARM THEATRE COMPANY is a dinner theatre troupe focused on four primary goals: to delight guests with family-friendly shows based on classic literature and thrilling historical events; to give patrons the opportunity to experience high-quality, wholesome entertainment and farm-fresh comfort cuisine surrounded by the country charm of scenic Oak Glen; to utilize and grow the theatrical talents of actors and educators who perform Living History tours at Riley's Farm; and to present the best possible combination of theatrical, musical, and concert works each season.