Summer Days
What Can You Do on A Farm Summer Day?
First off, check our public hours.  Our hours change seasonally.

Pick Fruit!
Enjoy a Meal, Hard Cider, Wine, Beer!
Shop!
Cool the Kids off with Water Games

Pick Fruit!  Typically, during the summer we grow blackberries, raspberries, mulberries, olallieberries, and pears.  Check our U-Pick page for today's picking schedule.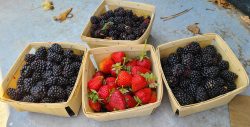 Good Food!   Enjoy a fine meal at the Hawk's Head Bakery/Tavern.   Order outside and cool off in the air-conditioned tavern or outside near a misting fan in the ale garden.   We also serve a wide selection of wine, beer, and hard cider.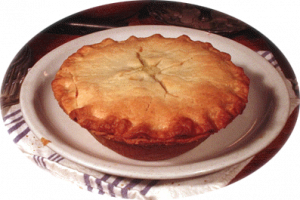 Shop!   The Cider Barn store features jams and preserves, books, period children's toys, t-shirts, knives, tomahawks, tankards and a lot more!   You can also check in here for u-pick baskets.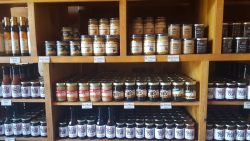 Cool off!  Take a seat in the Ale Garden by a misting fan.  Enjoy a cool drink and a great lunch at the Hawk's Head Bakery, while the kids cool off on the Colonial Chesterfield green with super-soakers and a towering cascade of water, supervised by our farm staff. (We have to water the lawn anyway. Might as well cool off while we're doing it.)